April 23 2017
Studio Update ......
April 22 2017
Just wrote this song with Larry Migliore. It's called Counting Stars. The demo was done in Nashville by Gary Carter with lead vocals by Adam Cunningham. Check it out!
April 10 2017
Studio Update ......
March 20 2017
Studio Update ......
March 3 2017
Studio Update ......
Feb 20 2017
Studio Update ......
Feb 16 2017
Today marks the 100th Morning Jam episode! That means 100 straight weeks of guitar videos! This episode features Brian Doherty on drums and is a full play through of my original instrumental titled Blue Confusion. Blue Confusion will be the only instrumental on my forthcoming record. I hope to heave the record completed and released by summer 2017. My plan is to document the recording process on video. Please check out my Youtube channel for all the Morning Jam and studio update videos. Leave me a comment and subscribe!
Feb 11 2017
I'm very excited to start my new record today with drummer Brian Doherty! I'll be tracking drums for the first 4 songs at 3 Bays Studio in Redhook, NY. I hope to have a full length record complete by early summer. I'll be posting videos of the recording process as I go- so stay tuned!!
Jan 8 2017
Here's some video from last night's show with Professor Louie & The Crowmatix at Towne Crier. Special guests Larry Packer on violin, Gary Solomon on acoustic guitar and vocals, and the Rock Of Ages horns. Had a blast!
TMB @ The Chance Theater 2-7-14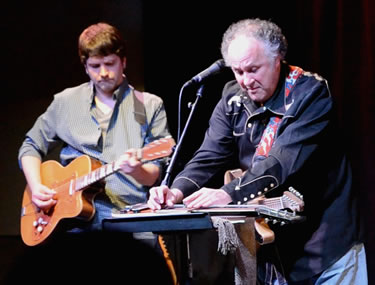 Todd with Arlen Roth @ The Towne Crier 2-21-14
TMB @ Orange County Choppers 11-13-13
Todd @ Alto Music 2013 - photo Mike Polito
Todd @ 3 Bays Studio in Red Hook, NY 2012
Todd, Graham Maby, Milt Costakis, John Platania- 3 Bays
TMB with Jerrod Neiman @ The Chance 11-16-12
Todd opening Josh Thompson @ The Chance 7-23-11
Battleground video shoot 7-11-12
Battleground video shoot 7-11-12
Todd mixing with Milt Costakis @ 3 Bays Studio 2011
Todd @ 3 Bays Studio in Red Hook, NY 2012
TMB @ The Chance Theater - photo Jeremaih Shaffer
Todd Mihan & Downside Joyirde - The Falcon 3-26-10