Todd Mihan delivers guitar charged country rock from the Hudson Valley in upstate New York. "Todd Mihan has all the ingredients that are necessary in order to stand out from the endless competition out there....great playing, vocals, recording/production, killer guitar tones & most of all solid songs." raves guitarist/producer John Platania (Van Morrison, Chip Taylor, Bonnie Raitt).
In June of 2013, Todd Mihan's song "Battleground" and accompanying video enjoyed an exclusive premiere on ARTISTDIRECT.com. The video was directed by Todd's longtime friend Keith Megna (Sheryl Crow, Beck) and has been receiving rave reviews. "Battleground" is the first single off Todd's new self titled record featuring seasoned veterans Graham Maby (Joe Jackson, John Bon Jovi, Shania Twain) on bass, Gary Burke (Bob Dylan, Joe Jackson, Shania Twain) on drums, and long time Van Morrison guitarist John Platania on slide dobro. On his latest effort, Todd takes us on a journey showcasing his songwriting ability, powerful vocals and guitar prowess across 10 tracks ranging from intimate acoustic to fast paced Tele twang. Todd's songs are well crafted, catchy and worthy of drive-time play on any country radio station.
Todd was born in Memphis, Tennessee and raised in upstate New York. He became interested in music in his early teens when his Dad bought him a cheap acoustic and some lessons at the local music store. Todd recalls leaving a BMX race early one Saturday afternoon to attend his first practice. He never looked back. Throughout his musical journey, he has shared the stage with both rock and country acts including Jerrod Niemann, David Nail, Josh Thompson, Blackberry Smoke, Motley Crue, Ronnie Montrose, Twisted Sister, Jefferson Starship and more.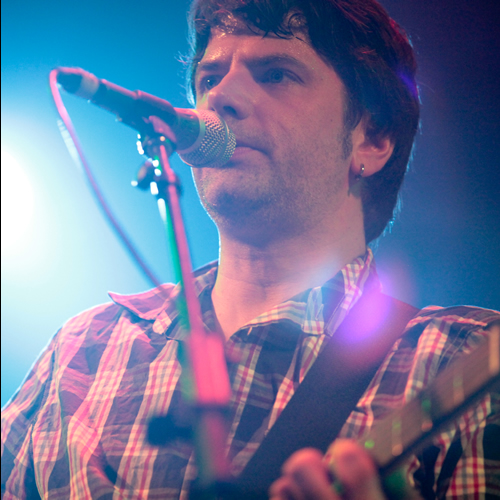 In 2010 Todd was responsible for writing and producing an 11 song album for a project he named Downside Joyride. The band performed around the tri state area and enjoyed enthusiastic crowd reactions in both acoustic and electric settings. Downside Joyride Long Way Home is currently available on iTunes.
Years of wood shedding on his Telecaster illuminate the tracks of Todd's new album. His growth as a songwriter was shown recently when he was selected by American Songwriter Magazine as a finalist in the Josh Thompson Critiques Web Series. Todd's song "Whiskey Thunder" went on to win the contest and received a favorable review from the country star, who's songwriting credits include Brad Paisley and Jason Aldean.
When Todd is not performing with his own group, he handles lead guitar duties in the rock band DEC3 and occasionally sits in with Woodstock, NY legends Professor Louie & The Crowmatix..
photo: Cheryl Bolton-Reuter
Photo - Towne Crier - with Arlen Roth 2-21-14